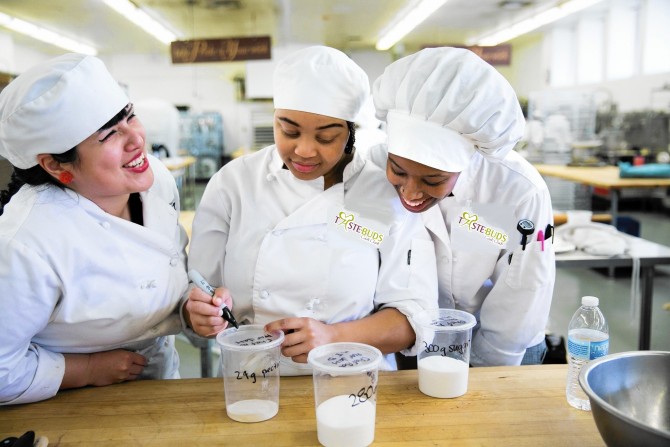 Bookings are now open for our Domestic Divas Beginners Class!
Please note that these bookings are on a first come first served basis as we limit the number of attendees on each course to ensure that we maintain lots of individual attention. So book fast to ensure that you don't miss out! To book please mail info@taste-buds.co.za with the attendees name and surname.
Domestic Beginners Classes 2020
The class is run on a Tuesday from 08h00 to between 12h00 and 12h30 over 4 weeks, and costs R 2500.00.
Domestic Divas Cooking Classes
First Lesson
Second Lesson
Third Lesson
Fourth Lesson
January 2020
14th January
21st January
28th January
4th February
We have revamped our Domestic Divas course to include awesome fresh new ideas and healthy tasty recipes.
The menu is designed to cover utilising techniques in the kitchen and building on them, so whilst not every item on the menu may appeal to you it is all in the process of building skills and getting to a point where you're the attendee is able to read, understand and confidently make recipes given to them.
Domestic Advanced Classes 2020
The Advance class is run on a Wednesday from 08h00 to between 12h00 and 12h30 over 4 weeks, and costs                   R 2700.00.
Domestic Divas Cooking Classes

First Lesson

 

Second Lesson

 

Third Lesson

 

Fourth Lesson

 
This is a superb class building on knowledge that exists by honing skills and teaching so many more aspects of cooking, working with pastries, cooking roasts to perfection, how to combine meals correctly and taking things to a whole new level, Fresh, Healthy, amazing taste combinations will leave your Domestic with an appetite for preparing delicious gourmet meals.
For more information please email us at info@taste-buds.co.za