We are an award winning Cooking Club, priding ourselves with over 8 years in the business of providing a wonderful experience.
Trends show that more and more South Africans consider themselves "foodies" and "cooking enthusiasts" and embrace cooking as a leisure pursuit. With so many different cooking shows on television, creating different flavours and taste sensations we are not surprised that you are inspired to want to cook up a storm. Taste-Buds focuses on the entertainment side of cooking, whilst teaching everybody a tip or two using different techniques. With us you will experience, an amazing event, you can be the Master Chef or even the naked chef for the night. Learn how to cook so that you do not rely on take outs, or the same basic meals you are used too.
Taste-Buds Cook Club was the brain child of Chef Angela who decided to exit the corporate world in favour of using her qualification from the Christina Martin School of Food and Wine to teach others the joys of cooking. Along the way the skills and creativity of our young training chefs who are studying culinary arts, adds additional input and fun to events. Geordie heads up the  Taste-Buds team, making our team even more dynamic and together we can create and design an event that is guaranteed to be fun and unforgettable .
Taste-Buds Cook Club is situated in a residential property in Sundowner, a private venue with plenty of parking. The kitchen is stocked with everything you need from the smallest measuring spoon to the biggest pot, as well as every 'mod-con' that will make your cooking experience so much easier, and with space to host events of up to 50 guests at a time.
Your event will be overseen by one of our top event chefs and with plenty of help and guidance along the way from our dynamic team of junior chefs and kitchen staff. Cooking made easy the Taste-Buds way (we clean-up for you but you can't take us home) after the cooking fun in the kitchen, every-one gets to sit and enjoy the fruits of your labour.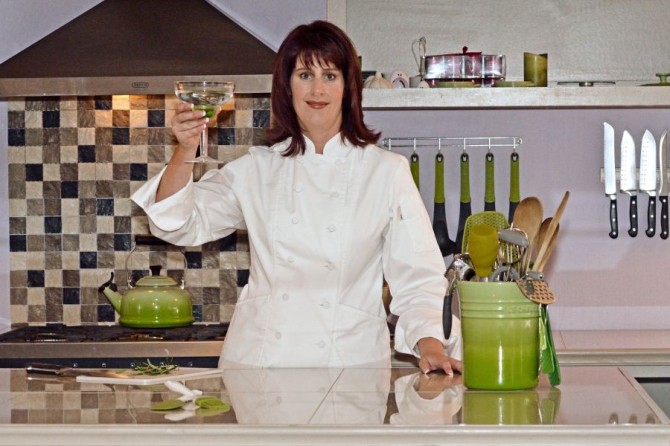 Our motto is – We do what we love because we love what we do – this allows for a wonderful outing in a relaxed and social atmosphere.
We offer a variety of cooking styles and are open for 'Fun Cooking' evenings on a regular basis. However, if you get a group of friends together, you can book out the venue at any time. It's a great way to celebrate a birthday, kitchen tea or girls night out. Or even a kids party that will leave your child's friends raving about the fun they had!
Many companies battle to find the right team building event, as it is not always easy to cater for a diverse spectrum of people? Team building through cooking is a fun way of staff really getting to know each other while everyone prepares a meal from scratch. This is where teamwork really counts and the promise of a great meal at the end of it is great motivation!
Our fun kids cooking classes are a great way to introduce kids to the joy of cooking! Since everything we do is designed to be hands-on, it really makes cooking fun for everyone. Girls and boys will get to learn-by-doing, as they are encouraged to explore their imaginations and creativity while learning Basic Cooking Skills and Safety-in-the-Kitchen; valuable skills that will last a lifetime.
We also offer cooking parties for any age, and have different themes and recipes to suit everyone. We do offer special dietary requirements too. These are great different ways to celebrate birthdays.
Domestic Helper Cooking Courses are an excellent way for you to make your life easier. At Taste-Buds we take the time and effort to make sure our domestics learn and grow in confidence. We offer the basic, intermediate and advanced classes.  However the course is not only aimed at domestic help, and the course offers a skill to anyone keen to learn.
We offer public evenings, where many individuals will join us whether it is a "date night" or just a group of friends who want to do something different. From French Cuisine to a Mexican Fiesta and every country and cuisine in between. This is a great way to meet new people who share your passion for cooking.
Our Sushi School, which is run by our dynamic guest chef , Chef Jacky is a fantastic experience in the art of learning to make Sushi. Also on offer are designer cupcake courses, cake art and pastry making.  We are striving to increase our class themes and value input and requests
So consider the choices and allow us to tailor make an event for you that will be both fun and unforgettable.
Contact us to ask about our courses or have a look at our upcoming events